Paul S. Weinberg
Education:
Northeastern University Law School, J.D. 1981
Harvard College, B.A. 1969
Professional Experience:
Attorney, Weinberg & Garber, P.C., 2002-present.
Attorney, Robinson, Donovan, Madden & Barry, P.C., 1982-2002.
Law Clerk, Massachusetts Supreme Judicial Court, 1981-1982.
Admitted to Practice, Massachusetts state and federal courts.
Member, Massachusetts Bar Association, and Massachusetts Academy of Trial Attorneys.
Frequent presenter on litigation-related topics, at continuing legal education seminars.
Rated AV by Martindale-Hubbell.
Named a Super Lawyer for personal injury for the years 2005-2014.
Community Service:
Board of Trustees, Pioneer Valley Performing Arts Charter School; South Hadley, Massachusetts.
Paul became a certified mediator in 2008 and has acted as an arbitrator and mediator in numerous cases involving property damage, business disputes, and personal injury claims.
Paul has developed a national reputation bringing wrongful death suits against airlines and health clubs for failing to carry defibrillators, including the 1998 Somes suit against United Airlines, which is generally credited with having helped prompt airline industry adoption of defibrillators.
Paul was a member of the defense team in U.S. v. Gilbert, in which a former nurse at the Veterans Administration Hospital in Northampton, Massachusetts was charged with murdering four patients. After a five-month trial, the jury declined to impose the death penalty sought by the Government.
John E. Garber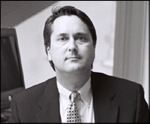 Education:
DePaul University College of Law, J.D. 1992
College of the University of Chicago, B.A. 1985
Professional Experience:
Attorney, Weinberg & Garber, P.C., 2002-present.
Assistant Solicitor, City of Westfield, Massachusetts, 2014-present.
Attorney, Robinson, Donovan, Madden & Barry, P.C., 1996-2002.
Attorney, Schoenberg, Fisher, Newman & Rosenberg (Chicago, IL), 1992-1996.
Admitted to practice,
Massachusetts state and federal courts (since 1997);
President-Elect and Executive Committee Member, Hampshire County Bar Association
Member, Massachusetts Bar Association
Certified practitioner, Children and Family Law
Mock Trial Judge, at high school and collegiate levels
Mock Trial Coach, Pioneer Valley Regional School
Regular Volunteer, Bar Association Dial-A-Lawyer Program
Community Service
Commission Member and Secretary, Kent Memorial Library Commission (Suffield, CT) 2000-2009
Finance Committee, Alternate, Town of Suffield, Connecticut (2009)


Stewart "Buz" Eisenberg
Education:
Western New England College School of Law, J.D. 1981
University of Massachusetts/Amherst, B.A., summa cum laude 1976;
Professional Experience:
Professor, Greenfield Community College.
Partner, Esser, Singer, Eisenberg & Wainstein., 1981-2000.
Admitted to Practice, Massachusetts state and federal courts, and D.C. federal courts.
Awards and Recognitions:
1992, Distinguished Service Award by Massachusetts Citizens Against the Death Penalty
1999, Massachusetts Bar Association Pro Bono Publico Award
2006, Distinguished Service Recognition by Western Massachusetts Legal Services, Inc. for 25 years of service, including as its president
2007, the Southern Center for Human Rights Frederick Douglas Human Rights Award
2007, the Boston Bar Associationís Presidentís Award
2008 Beacon of Justice Award by the National Legal Aid & Defenders Association.
Frequent presenter on litigation-related topics.

Community Service:
Moderator, Town of Ashfield, since 2001.
Buz has served on many other local boards and committees, including the Ashfield Planning Board; Ashfield Zoning Board of Appeals; The Ashfield Bylaws Review Committee; the Franklin County Bar Advocates, Inc. providing legal services to low-income residents of Franklin County; on the board of Community Health Center of Franklin County; as a Cooperating Attorney with American Civil Liberties Union since 1981; as a Cooperating Attorney with the Center For Constitutional Rights since 2004; and as President of the International Justice Network since 2007.
Over the course of his career, Buz has handled many complex civil and criminal litigation, including a substantial number of civil cases that resolved with 6- and 7-figure recoveries. Because of his deep commitment to due process and the notion that access to the halls of justice should not depend on one's ability to pay, since 1981 he has devoted a significant portion of his practice representing those who otherwise could not afford to pay, without compensation. By way of example, Buz was a member of the defense team in State v. Blanks, a Georgia death penalty case. That case ended when the Federal Courts vacated the death penalty imposed by the State of Georgia. As a result, a young man's stay on death row ended.
Since 2004, Buz has represented eight men detained in Guantanamo Bay by the U.S. military. While he currently represents one Yemeni, Buzís seven previous clients were released from their captivity in Gitmo. In one notable 2009 trial, Farhi Saeed bin Mohammed v. Bush, et al, the United States District Court for the District of Columbia ruled that evidence procured by torture was unreliable, and his client was subsequently transferred to his native Algeria where he has resided since 2010. Weinberg & Garber has added its name to some of the most prestigious firms in the world by providing counsel in an effort to ensure due process and fair conditions of confinement to detainees worldwide.